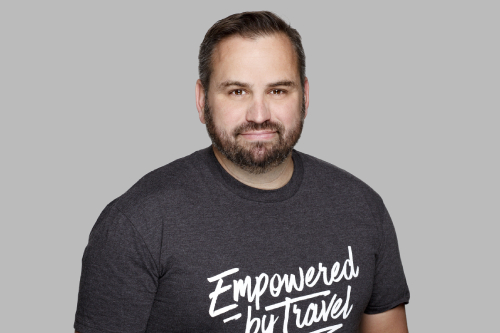 New product in preparation at the underwriting agency
"We are looking to combine these binders into more versatile and modular products for the customer. There are many insurances for small businesses that serve a purpose, but every time I talk to small businesses they often complain about their coverage. So, I want to try to identify what the gap is, what frustrates them, and see whether or not we can create a product to fill that gap. "
Citing the major insurers who currently serve this set of customers, Webster pointed out, "I don't want to just duplicate what they're doing. I want to do something different and really try to understand the issues that customers are having and see if we can work it out. "
The quantitative survey of small businesses and entrepreneurs is already underway and will run for the next three or four weeks. They are asked if they are interested in a follow-up, in which case an interview will be arranged and they will be encouraged to donate an hour of their time.
So early in the process, Agile is already getting responses from the marketplace, and Webster cited "a few things that are really interesting" that emerged from early feedback.
"Small businesses don't understand cyber at all," he lamented. "They don't understand what their exposure is, what the product does to solve their exposure and how the product helps them – which is a great opportunity, I think.
Webster went on to point out, "With cyber, the possible exposure is so huge and the [policy] the price is so low that it's a bit of a no-brainer for small businesses, but they just don't understand their exposure and what their responsibilities are if ever they are attacked or hacked or if personally identifiable information is leaked.
"The other thing is a lot of people have a hard time finding D&O (directors and officers liability) coverage. [There's also demand for] audit insurance and cover for legal costs. These are the types of products that people struggle to source, either as an additional section of their bizpack policy or as a stand-alone policy. "
The Agile leader added that consultants and freelancers, in particular, want coverage against people who refuse to pay bills, as well as against intellectual property and theft. Income protection, personal accident coverage and contents insurance for equipment and the like are also in demand.
Meanwhile, the underwriting agency's product development phase will also involve a parallel broker survey which is expected to launch in about two weeks.
"We're going to start with a few nice brokers that we have," said Webster, whose experience is customer experience, "but then we want to expand that to as many brokers as we can talk to. The brokers will have the problems they have in terms of distribution, advertising and explaining the products, and we want to understand those issues as well.
"They will have their own experience of the industry and their opinions on what could be different and what could be changed. Brokers will also have access to more businesses than we do, and they really understand what clients need and where the gaps are. "
The plan is not to compete with the current suppliers, but to offer something that is not available at the moment.
Webster said Insurance company: "There are so many bizpack products [in the market]. We just don't want to be a facsimile of what already exists. We really want to try to meet a need. I think that [insurers are] obviously serving a lot of the market and doing a good job, and we're happy to leave that part of the market to them. "