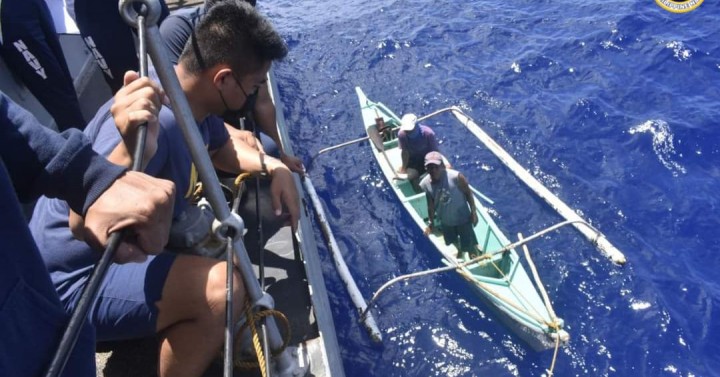 Navy units rescue 31 distressed fishermen in WPS
MANILA – Units of the Naval Forces of the West (NFW) rescued 31 fishermen after their fishing boat was damaged off Nares Bank in the West Philippine Sea (WPS).
In a statement late Monday night, Commodore Donn Anthony Miraflor, commander of the NFW, said he received a radio report on Sunday from Jofel Alipustain, captain of the fishing vessel FB Española, claiming that the fishing vessel FB Pauline 2 had suffered a "hull disturbance" in the area and requires assistance.
"FB Pauline 2 reportedly had a hole in its freeboard since the end of May 22, 2021, which began to absorb seawater. Immediately, FB Pauline 2 captain Placido Asusina called for a distress signal to alert boats in the area, "Miraflor said.
FB Española then passed the message on to the NFW before heading towards the area where FB Pauline 2 was located.
The NFW immediately sent the information to all of its naval assets. BRP offshore patrol boat Emilio Jacinto (PS-35) was the first to arrive at the scene on Monday at noon while patrolling the area.
The vessel and her crew immediately assisted the distressed fishermen who were all taken on board and provided with medical assistance, food and accommodation.
"The 31 fishermen are now aboard the PS-35 and (are) scheduled to be transported to San Jose, in western Mindoro," Miraflor said. (PNA)