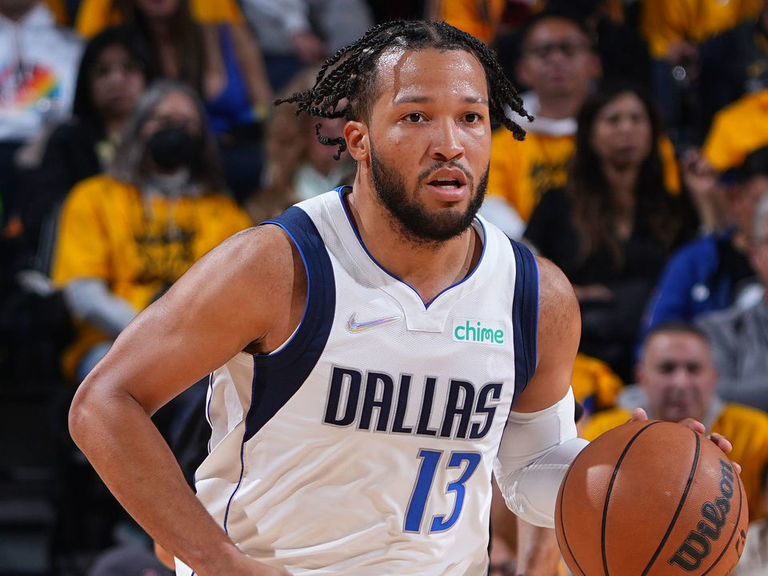 Knicks' Brunson: 'Free agency was pretty awful how public it became'
Despite being handsomely rewarded for a breakout campaign last season, new New York Knicks guard Jalen Brunson is unhappy with the way his free agency has gone.
"Free agency was pretty awful how public it got," the former Dallas Maverick told reporters Monday at Knicks media day, according to Athletic's Fred Katz.
Brunson reportedly signed his four-year, $104 million contract with the Knicks just hours after the teams were cleared to speak with free agents. He was apparently set to meet the Knicks, Mavs and Miami Heat in free agency. However, Dallas owner Mark Cuban said his club weren't lucky enough to offer Brunson a new contract.
The NBA is currently investigating the Knicks for a potential violation of league anti-tampering rules. New York was considered a favorite for Brunson's services due to his ties to the region and his past relationship with president of basketball operations Leon Rose. Brunson's father, Rick, also joined head coach Tom Thibodeau's staff before his son officially hit the market.
Brunson is coming off a strong postseason campaign, averaging 21.6 points, 4.6 boards and 3.7 assists in 18 appearances. While Brunson is expected to play a big role this coming season, the Knicks' free agent signing is simply looking to help the team.
"Most importantly, I just want to be myself. … I'm not a savior in any way," Brunson said. said. "I just want to be able to contribute to the team and try to help this team win games.
"I love the group. I can't wait to build more chemistry with these guys. I can't wait to see what we can unlock and release. So, I'm really excited."